AUDE LAURIOT PREVOST M.OST DPO (PAEDIATRICS)
Registered Osteopath, Paediatric Osteopath & Cranial Osteopath, Medical Acupuncturist / Dry Needling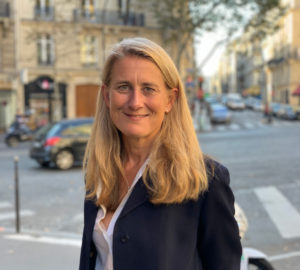 Aude Lauriot Prevost is a Registered Osteopath and Paediatric Osteopath at The Putney Clinic of Physical Therapy. One of her specialities includes Cranial Osteopathy for infants and adults.
Aude trained at the British School of Osteopathy. Her approach to treatment is through a thorough understanding of the nature of the patient's problem. This allows her to give the body the best chance at improving its function, thus reducing the likelihood of re-occurrence. She tailors her treatments to each individual patient and finds it essential to give patients control over their problem.
In addition to working at The Putney Clinic of Physical Therapy, Aude also works at a GP surgery. She also trained at the Osteopathic Centre for Children and now holds a Diploma in Paediatric Osteopathy. As part of her training, she worked in a busy children's clinic and in neonatal intensive care wards in two London hospitals.
SPECIALITIES
Aude Lauriot Prevost's particular areas of expertise are: Back, Neck, Hips, Hand and Arm
CONTACT AUDE LAURIOT PREVOST
If you would like to make an appointment with Aude Lauriot Prevost, you can:
Aude can also be contacted directly on aude@putneyclinic.co.uk and is on Twitter @AudeAlp
AUDE'S AVAILABILITY AT THE PUTNEY CLINIC
| | AM | PM |
| --- | --- | --- |
| Monday | | |
| Tuesday | ✔️ | ✔️ |
| Wednesday | ✔️ | |
| Thursday | | ✔️ |
| Friday | ✔️ | ✔️ |
| Saturday | | |
TESTIMONIALS
"My daughter is doing really well now after her cranial osteopathy sessions at The Putney Clinic. I am certain that she would not be as well as she is without Aude's help. She has been a real godsend."
Natasha Harris – Mother of Molly Rose
———-
"I was recommended to Aude as I had been suffering with occipital neuralgia for over two years resulting in severe headaches, acute neck pain and restricted rotational mobility in my neck.  After six months of treatment with Aude using manual techniques including soft tissue stretching and massage, combined with mobilisation and manipulation of the neck joint, my neck is completely better and my posture is much improved."
Louise Furber