Services Update September 2021
We continue to offer a safe, secure and controlled environment, operating to the very highest standards. To ensure that we are able to protect staff, patients, clients and visitors to our clinic from the risks of Covid-19, we have implemented a range of safety protocols which we regularly review. For further information, read more here. Should you have any safety concerns relating to how our face-to-face consultations are carried out, please email us on info@putneyclinic.co.uk and we will organise for the most appropriate member of our team to speak with you.
Revised Opening Hours
Our current opening hours are as follows:
Mondays: 8am to 8pm
Tuesdays: 8am to 8pm
Wednesdays: 8am to 8pm
Thursdays: 8am to 8pm
Fridays: 8am to 2pm
Saturdays: 9am to 3pm
These times are subject to change (which we will inform you of as and when necessary). Our Reception Staff will be fully manning those hours and are available to answer queries and to book appointments.
Booking Appointments
To book an appointment, please call us on 020 8789 3881. Alternatively, you can drop us an email on info@putneyclinic.co.uk with a brief explanation of what you need. A member of our team will get back to you at the earliest opportunity.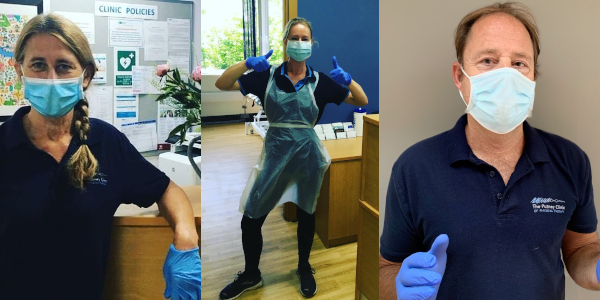 Our Services & Consultations
At the current time, we are offering face-to-face consultations for the following services.
Information about all of these services can be found here on our website. For any other general enquiries, call us on 020 8789 3881 or drop us an email. Should you have any questions about your ongoing treatment plan or would like to discuss the most effective way of accessing services during this current lockdown period, your clinician will discuss the most appropriate options with you.
Remote Online Consultations
For those who are unable or unwilling to attend the clinic for face-to-face appointments, we continue to offer remote online consultations via video link. This ensures access to highly effective support and treatment for all, regardless of their location. To request an online consultation, please call us on 020 8789 3881 or send us an email.
Online Public Health Talks
Over the coming months, we will be running a series of online Public Health Talks following a presentation and Q&A session format. The talks, which are powered by Zoom, will covering a broad spectrum of topics and are free of charge (unless stated otherwise) and open to the general public and fellow health and fitness professionals alike. Places on these events are limited, so booking is essential. Bookings for these events will be taken via EventBrite.
Exercise Classes
Our colleagues at Yoga Mama Wellness continue to provide Yoga, Pilates, Tai Chi and Senior Fitness classes and workshops. They offer reduced capacity group classes in our studio space, as well as online classes via Zoom. To consult their current timetable, click here. Please note that all bookings for exercise classes must be made online via the Yoga Mama Wellness booking system in advance. Online booking closes 60 minutes prior to the advertised class starting time. 1:1 online and in-studio tuition is also available upon request.
Appointment booking
This continues to be a challenging time for everybody and we hope that there will be positive changes over the coming weeks and months. In the meantime, we look forward to providing support and help to those of you who need it.
Clive D. Lathey DO MSc (Sports Medicine)
Registered Osteopath, Sports Scientist and Clinic Director
Last updated: Thursday 16 September 2021