CLIVE LATHEY DO. MSC (SPORTS MEDICINE)
Registered Osteopath & Sports Scientist. Founder & Director of The Putney Clinic of Physical Therapy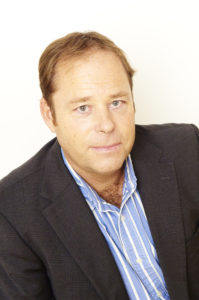 Clive Lathey is a Registered Osteopath, Sports Scientist and is the Founder and Director of The Putney Clinic of Physical Therapy. He graduated from the British School of Osteopathy in 1983. In 2007, he obtained a Master's Degree in Sports Medicine from the University of Surrey. After working in Australia, New Zealand and Spain, Clive has spent the last 27 years working in London.
TREATMENTS
Clive strongly believes in exercise rehabilitation and the prevention of injuries. This ethos echoes throughout the rest of The Putney Clinic of Physical Therapy and its practitioners. His treatment is a structural approach using a combination of massage, manipulation, mobilisation and neuromuscular techniques, in addition to  rehabilitation exercises. As Registered Osteopaths, Clive Lathey and his Osteopathy team at The Putney Clinic of Physical Therapy are regulated by the General Osteopathic Council.
LONDON PRACTICES
Clive is the Senior Osteopath at The Putney Clinic of Physical Therapy. He is also our Osteopath at our Chelsea Osteopathy Clinic (located at the Chelsea Consulting Rooms in Lower Sloane Street) where he runs an all-day clinic every Tuesday.

WORK WITH ELITE ATHLETES
Clive has extensive experience providing osteopathy care to elite athletes and sports people. He was contracted to top golfer Colin Montgomerie for five years in 2000. In this role, he travelled to events such as the Ryder Cup and US Masters tournament in Augusta, USA. During the 2009/10 season, Clive worked alongside the medical team at Liverpool Football Club. His role was to treat members of the first team squad.
Clive regularly treats professional tennis players and Olympic athletes, particularly distance runners and triathletes. In 2012, Clive was a member of the multidisciplinary medical team at the London Paralympics. For this role, he worked at the Polyclinic and treated athletes from all over the world. Clive also worked with the Saudi Arabian Olympic Medical Team during the Rio 2016 Summer Olympic Games in Brazil.

AWARD-WINNING HEALTHCARE
Clive is highly regarded in the industry and works closely with the Institute of Osteopathy (formerly the British Osteopathic Association). Click here to view an informational video from the IO in which Clive was the featured osteopath. He has also performed demonstrations and given talks on osteopathy for the IO, as well as around Europe.
In recognition of his approach to healthcare, Clive finished runner-up in the Osteopath Principal of the Year at the Institute of Osteopathy Awards in 2016. The Putney Clinic of Physical Therapy was named Wandsworth Best Family Friendly Business in 2016 and awarded Practice of the Year 2017 by the Institute of Osteopathy.
SPECIALITIES
Clive Lathey's particular areas of expertise are: Sports Injuries, Back, Neck, Shoulder.
CONTACT CLIVE LATHEY
If you would like to book an appointment with Clive Lathey, you can:
Clive can also be contacted directly on clive@putneyclinic.co.uk and is on Twitter @CliveLathey1
CLIVE'S AVAILABILITY AT THE PUTNEY CLINIC
| | AM | PM |
| --- | --- | --- |
| Monday | ✔️ | ✔️ |
| Tuesday | ✔️ (Chelsea) | ✔️ (Chelsea) |
| Wednesday | ✔️ | ✔️ |
| Thursday | ✔️ | ✔️ |
| Friday | | |
| Saturday | | |
TESTIMONIALS
"A professional golfer needs to have a strong and mobile spine. When I had a problem with my back, Clive helped me to achieve this with treatment and exercises."
Colin Montgomerie – Professional Golfer
———-
"Although I have retired from professional rugby, I dedicate a lot of time to keeping fit. Clive and his excellent team of health professionals keep me healthy and injury free."
Lawrence Dallaglio – Ex England and British Lions Rugby Player
———-
"Clive's appreciation of the muscles used in different sports and their impact on the rest of the body is excellent. Working with him helps to fine-tune training to keep the body moving forward."
James Bye – Triathlete