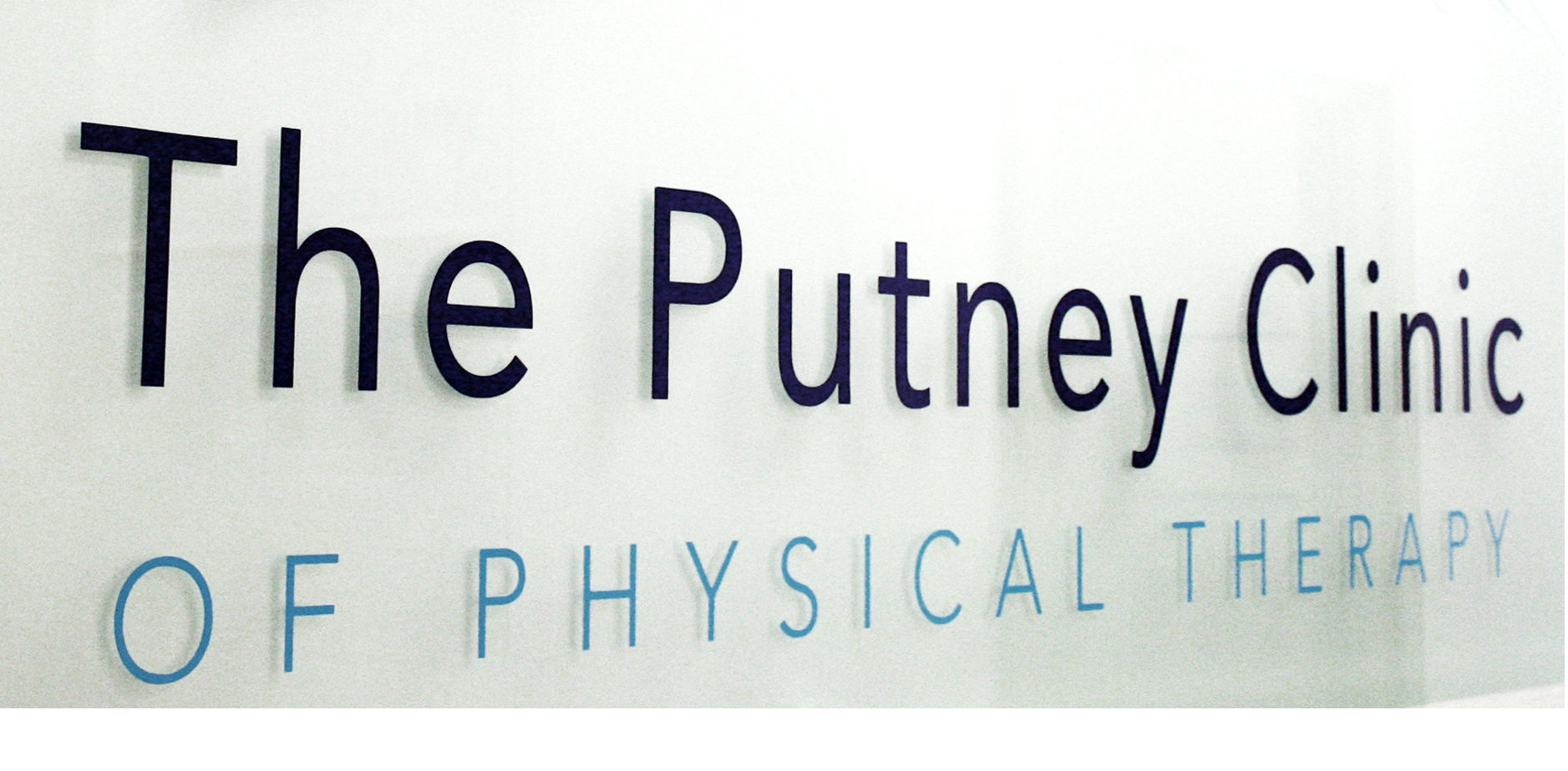 Privacy Policy
1. Scope
This document refers to personal data, which is defined as information concerning any living person that is not already in the public domain. We are committed to safeguarding your personal information and we are legally obliged to use your information in line with all laws concerning the protection of personal information.
The General Data Protection Regulation (GDPR) which is EU wide and far more extensive than its predecessor the Data Protection Act, along with the Privacy and Electronic Communications Regulations (PECR), seek to protect and enhance the rights of EU data subjects. These rights cover the safeguarding of personal data, protection against the unlawful processing of personal data and the unrestricted movement of personal data within the EU and its storage within the EEA.
2. Who We Are
The Putney Clinic of Physical Therapy Limited (hereafter for the purposes of this Privacy Policy referred to as the Putney Clinic) is registered as a company in England & Wales under registration number 6526680. Its principal place of business, is 266 Upper Richmond Road, London, SW15 6TQ.
The Putney Clinic diagnose and treat health conditions. They focus on a biopsychosocial approach to healthcare, providing services to aid patient rehabilitation, prevent injury and generally promote mind-body well-being. Treatments are carried out in accordance with the guidelines and patient charters of its practitioners' affiliated professional bodies, where they exist. Putney Clinic also provide a range of other treatments and services, including classes provided through our affiliated company Yoga Mama Wellness, details of which can be found on our website or can be provided by our staff.
3. Personal Data
For the purposes of providing treatment, the Putney Clinic may require detailed medical information. We will only collect what is relevant and necessary for your treatment. When you visit our practice, we will make notes which may include details concerning your medication, treatment and other issues affecting your health. This data is always held securely, is not shared with anyone that could not be involved in your treatment, although for data storage and administration purposes it may be handled by pre-vetted staff who sign an integrity and confidentiality agreement. To be able to process your personal data, it is a condition of any treatment that you give your explicit consent to allow the Putney Clinic to document and process your personal medical data. Contact details provided by you such as telephone numbers, email addresses, postal addresses may be used to remind you of future appointments, to contact you regarding settlement of payments and to provide reports or other information concerning your treatment. As part of our obligations as primary healthcare practitioners, there may be circumstances related to your treatment, on-going care or medical diagnosis that will require the sharing of your medical records with other healthcare practitioners, which may include (but is not limited to) GPs, consultants, surgeons and/or medical insurance companies. Where this is required we will inform you first unless we are under a legal obligation to comply.
For marketing purposes, the Putney Clinic may also use the contact details provided by you to respond to your enquiries, including making telephone contact and (either directly itself or through a third party supplier) emailing information to you which the practice believes may be of interest to you.
The Putney Clinic may also act on behalf of its patients in the capacity of data processor, when we may promote other practitioners and services based at our premises, who may not be employed by us. The Putney Clinic will only collect the information needed so that we can provide you with services that may be of interest to you. The business does not sell or broker your data and you can ask to be removed from our marketing database by emailing or phoning the practice using the contact details provided at the end of this Privacy Policy and by unsubscribing electronically from our marketing mailing list.
Some basic personal data may be collected about you from the marketing forms and surveys you complete, from records of our correspondence and phone calls and details of your visits to our website.
The Putney Clinic's website uses cookies, which is a string of information that a website stores on a visitor's computer and that the visitor's browser provides to the website each time the visitor returns. Cookies help the Putney Clinic to collect standard log information and visitor behaviour information. This is used to track visitor use of the website and to compile statistical reports on website activity. For further information visit www.aboutcookies.org or www.allaboutcookies.org. You can set your browser not to accept cookies and the above websites tell you how to remove them. However, some of our website features may not function as a result.
The cookies used on our website do not collect uniquely identifying information, but assist in the website experience to the user. Google's Remarketing feature uses Cookies to serve relevant messages based on someone's past visits to our website. Information about how you can opt out of Google's use of cookies can be found by visiting the Network Advertising Initiative Opt Out Page.
4. Legal basis for processing any personal data
To meet our contractual obligations obtained from explicit Patient Consent and legitimate interest, including processing payments and insurance claims on behalf of clients, and to respond to enquiries concerning the services provided.
5. Legitimate interests pursued by the Putney Clinic
To promote treatments for patients with all types of health problems including osteopathy, physiotherapy and a wide range of other general services which benefit the health and mind-body well-being of its clients.
6. Consent
Through agreeing to this Privacy Policy, you are consenting to the Putney Clinic processing your personal data for the purposes outlined. You can withdraw consent at any time by using the postal, email address or telephone number provided at the end of this Privacy Policy. However, we reserve the right to process and complete any outstanding payments and to provide information in order to meet any legal obligations.
7. Disclosure
The Putney Clinic will keep your personal information safe and secure. Only staff who could be engaged in providing treatment or services for you will have access to your patient records, although our administration team will have access to your details so that they can make appointments, process insurance payments and generally manage your account.
We may also share, receive information from or exchange information:
with our affiliated company, Yoga Mama Wellness, by means of a shared database;
with other practitioners and providers of services based at our premises, who may not be employed by us and, some of whom, may use our database;
with agents or suppliers who support us to deliver our services to you or who perform essential services for us; and
in the event of a merger, asset sale or other related transaction.
We will only share or exchange data with third parties with the protection of a written agreement and we take care to ensure they have high data security standards. Otherwise, the Putney Clinic will not disclose your personal information unless compelled to, in order to meet legal obligations, regulations or valid governmental requests. The practice may also enforce its Terms and Conditions, including: investigating potential violations of its Terms and Conditions; to detect, prevent or mitigate fraud or security or technical issues; or to protect against imminent harm to the rights, property or safety of its practitioners and staff.
8. Retention Policy
The Putney Clinic will process personal data during the duration of any treatment and will retain the personal data for eight years after the contract has expired to meet any legal obligations. Thereafter, all personal data will be deleted, unless basic information needs to be retained by us to meet our future obligations to you, such as erasure details. Records concerning minors who have received treatment will be retained until the child has reached the age of 25 (or 8 years from the date of last treatment, whichever is the greater).
Where personal information is collected for the purposes of recruitment and an applicant is unsuccessful, that information will be erased promptly.
9. Data storage
The personal information that you provide is processed within the UK. We may transfer information that we collect from you to other companies who assist Putney Clinic in promoting its products and services and to selected service providers/data processors who perform functions on our behalf, based in countries outside of the EEA and this information may be stored and processed in such countries. We comply with the GDPR principles for processing outside of the EEA. Whether the personal information you provide to us is processed by us or services providers within the EEA or outside of it, we will take steps to ensure that your personal information will be afforded the same level of protection required of us under and in accordance with this Privacy Policy and applicable data protection laws and in accordance with current legally recognised data transfer mechanisms.
10. Your rights as a data subject

At any point whilst The Putney Clinic is in possession of, or processing, your personal data, all data subjects have the following rights:
Right of access – you have the right to request a copy of the information that we hold about you;
Right of rectification – you have a right to correct data that we hold about you that is inaccurate or incomplete;
Right to be forgotten – in certain circumstances you can ask for the data we hold about you to be erased from our records;
Right to restriction of processing – where certain conditions apply you have a right to restrict the processing;
Right of portability – you have the right to have the data we hold about you transferred to another organisation;
Right to object – you have the right to object to certain types of processing such as direct marketing; and
Right to object to automated processing, including profiling – you also have the right not to be subject to the legal effects of automated processing or profiling.
In the event that the Putney Clinic refuses your request under rights of access, we will provide you with a reason as to why, which you have the right to legally challenge. At your request the Putney Clinic can confirm what information it holds about you and how it is processed.
11. You can request the following information:
Identity and the contact details of the person or organisation (the Putney Clinic) that has determined how and why to process your data;
Contact details of the data protection officer, where applicable;
The purpose of the processing as well as the legal basis for processing;
If the processing is based on the legitimate interests of the Putney Clinic and information about these interests;
The categories of personal data collected, stored and processed;
Recipient(s) or categories of recipients that the data is/will be disclosed to;
How long the data will be stored;
Details of your rights to correct, erasure, restrict or object to such processing;
Information about your right to withdraw consent at any time;
How to lodge a complaint with the supervisory authority (ICO);
Whether the provision of personal data is a statutory or contractual requirement, or a requirement necessary to enter into a contract, as well as whether you are obliged to provide the personal data and the possible consequences of failing to provide such data;
The source of personal data if it wasn't collected directly from you; and
Any details and information of automated decision making, such as profiling, and any meaningful information about the logic involved, as well as the significance and expected consequences of such processing.
12. Changes to the Privacy Policy
We may update this policy from time to time by publishing a new version on our website and making a copy available at our premises. You should therefore check our Privacy Policy periodically to ensure that you are happy with any changes.
13. To access what personal data is held, identification will be required
The Putney Clinic will accept the following forms of identification (ID) when information on your personal data is requested: a copy of your driving licence, passport, birth certificate AND a utility bill not older than three months. A minimum of one piece of photographic ID listed above and a supporting document is required. If the Putney Clinic is dissatisfied with the quality, further information may be sought before personal data can be released. All requests should be made to dpo@putneyclinic.co.uk or by phoning 020-8789-3881 or writing to us at the address below.
14. Links to other sites
This Privacy Policy applies only to our site. If you leave our site via a link or otherwise, you will be subject to the policy of that website provider. We have no control over that policy or terms of the website. You should check that policy before continuing to access the link.
15. Complaints
The Putney Clinic is regulated by the Information Commissioners Office (ICO), which is responsible for regulations that cover the collection, storage, processing, disclosure, transfer and destruction of personal data in the United Kingdom and we are registered with them as a data controller.
In the event that you wish to make a complaint about how your personal data is being processed by the Putney Clinic you have the right to complain to us. If you do not get a response within 30 days, you can complain to the ICO.
The details for each of these contacts are:
Mr. Clive Lathey, Director, at:
The Putney Clinic of Physical Therapy Ltd
266 Upper Richmond Road
London, SW15 6TQ
Telephone: 020-8789-3881
or email: dpo@putneyclinic.co.uk
ICO
Wycliffe House,
Water Lane,
Wilmslow, SK9 5AF
Telephone:+44 (0) 303 123 1113.
"Our ethos is not solely on treatment, but reflects the clinic's aim to promote achievable lifestyle improvements and preventative measures, with a strong emphasis on exercise rehabilitation, suited to your individual needs."
Clive Lathey DO. MSc (Sports Medicine)
Registered Osteopath & Sports Scientist. Founder of The Putney Clinic of Physical Therapy
"Our ethos is not solely on treatment, but reflects the clinic's aim to promote achievable lifestyle improvements and preventative measures, with a strong emphasis on exercise rehabilitation, suited to your individual needs."
Clive Lathey DO. MSc (Sports Medicine)
Registered Osteopath & Sports Scientist. Founder of The Putney Clinic of Physical Therapy
"Our ethos is not solely on treatment, but reflects the clinic's aim to promote achievable lifestyle improvements and preventative measures, with a strong emphasis on exercise rehabilitation, suited to your individual needs."
Clive Lathey DO. MSc (Sports Medicine)
Registered Osteopath & Sports Scientist. Founder of The Putney Clinic of Physical Therapy
THE AWARD-WINNING PUTNEY CLINIC OF PHYSICAL THERAPY
TESTIMONIALS FROM OUR CLIENTS
"The physical demands of being an actor often require the services of a professional medical team. Clive and his team of experts help keep me fit and healthy."
Daniel Radcliffe
"A professional golfer needs to have a strong and mobile spine. When I had a problem with my back, Clive helped me to achieve this with treatment and exercises."
Colin Montgomerie OBE
"Although retired from professional rugby, I dedicate a lot of time to keeping fit. Clive and his excellent team of health professionals keep me injury free."
Lawrence Dallaglio MBE, OBE
Working in conjunction with Yoga Mama Wellness, we offer a broad selection of mat-based Yoga, Pilates and Tai Chi classes as part of our exercise and injury prevention programme. Our team of highly qualified teachers aim to help you achieve a mind-body balance.
We are proud to support the Dallaglio Foundation, founded by retired England and British Lions star Lawrence Dallaglio. The foundation helps disadvantaged young people via the RugbyWorks programme. It also organises the biennial Dallaglio Cycle Slam fundraising challenge.
To gain further insight into what we do, take a peek through our image gallery. There are photos from our educational talks, workshops, open day events and charity activities. In addition to this, there are photos kindly submitted by the many elite sports people that we treat in action.
OPENING HOURS
Monday to Friday: 08:00 - 20:00
Saturday: 09:00 - 16:00
Sundays: Closed
The Putney Clinic of Physical Therapy is a multidisciplinary clinic located in Putney, south-west London. We specialise in osteopathy, physiotherapy, massage, and sports injuries. We also offer acupuncture, nutrition and many other services as well as Yoga and Pilates classes and workshops. Our location is ideal for those living in Putney and Roehampton (SW15), Barnes (SW13), Wandsworth and Earlsfield (SW18), Wimbledon and Southfields (SW19), Fulham and Parsons Green (SW6), Hammersmith (W6), Chiswick (W4), Kew (TW9) and Mortlake and East Sheen (SW14) and other areas of south-west London. We also have an osteopathy clinic in Chelsea (SW3).