There's no doubt about it, snow sports are fun. Whether you're hurtling down the side of a mountain at 40 mph, or exploring backcountry terrain; snow sports always involve excitement, adventure and exhilaration. But snow sports are much more funwhen you're physically fit.
There is nothing worse than having to limp in early from the slopes because you're tired or sore (or even worse, injured). Snow sports are major workouts and if you're not fully prepared physically for your holiday, not only will you be exhausted for most of it, but you're also at a much higher risk of injury, let's face it, nobody wants to come home in a plaster cast.
So, the goal of this guide is to get you as fit as possible, inthe shortest time possible, and give you the best chance to have an awesome, injury-free holiday.
Snow sports demand a combination of both technique as well as muscle strengthand flexibility to keep stay safe on the slopes, run after run. Decent stamina (aerobic fitness) is key if you're going to have enough energy to last the day, and anaerobic fitness is needed for the downhill bursts of activity. So, if you're spending your hard-earned cash on a trip to the mountains, it's just a waste if you don't prepare. Any preparation you can do in the weeks leading up to your holiday will improve your performance and enjoyment, as well as reduce your chance of suffering an injury.
Here are our top six strategies for reducing the risk of injury while on the slopes.
STRATEGY 1 – FITNESS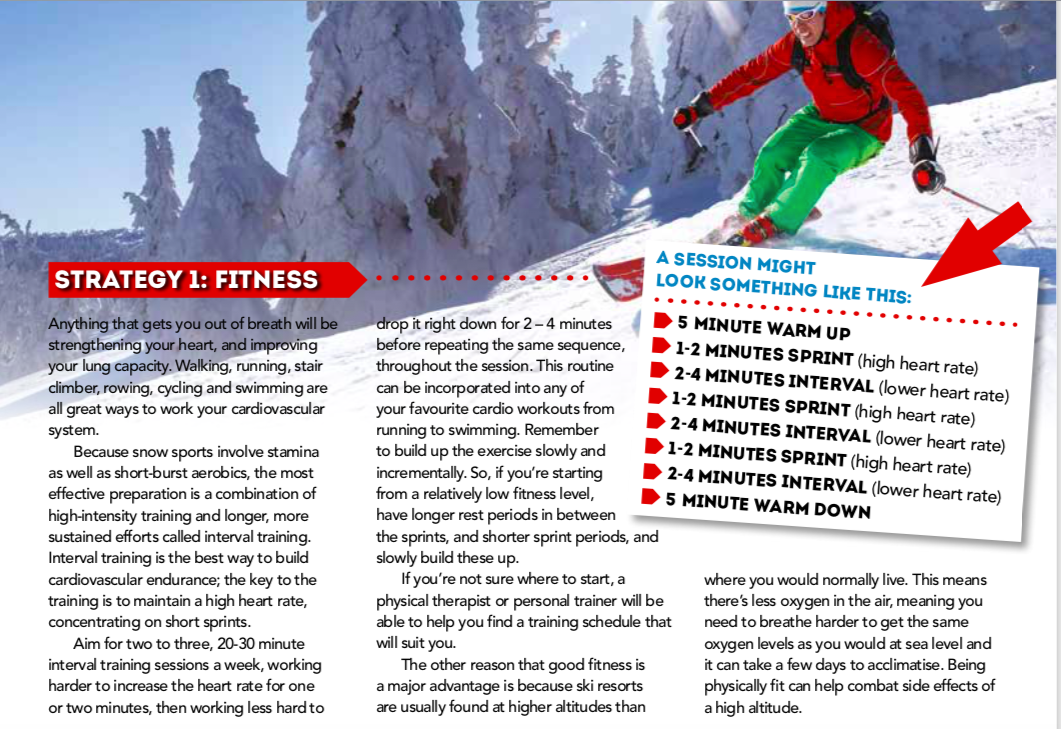 STRATEGIES 2 & 3 – STRENGTH & BALANCE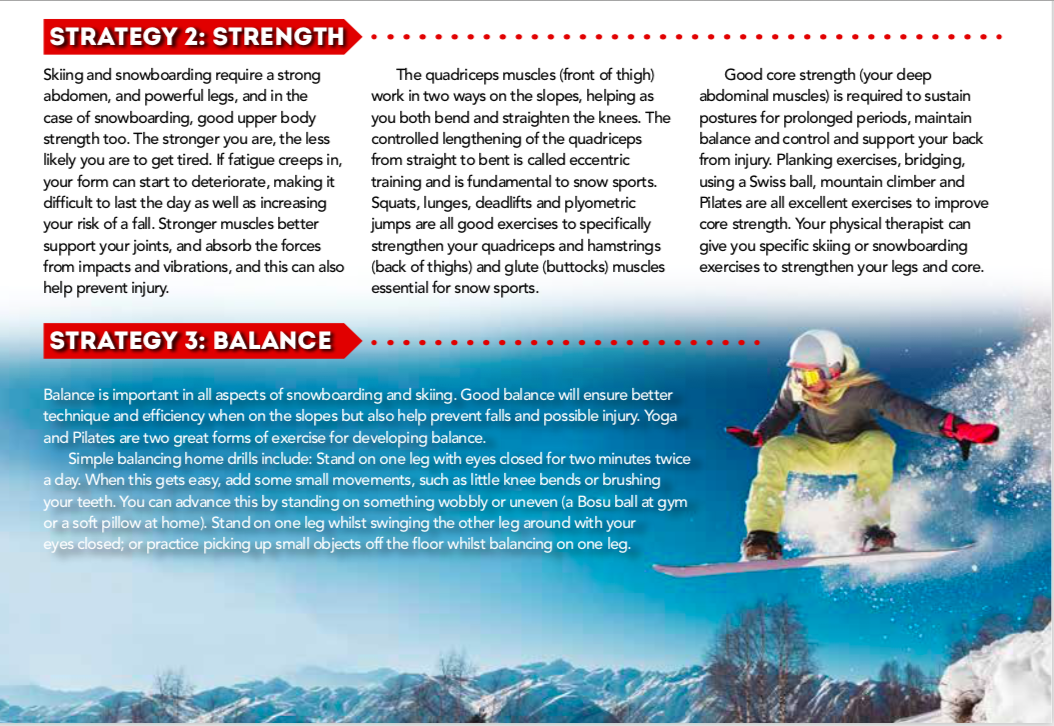 STRATEGIES 4 & 5 – WARM UP & EQUIPMENT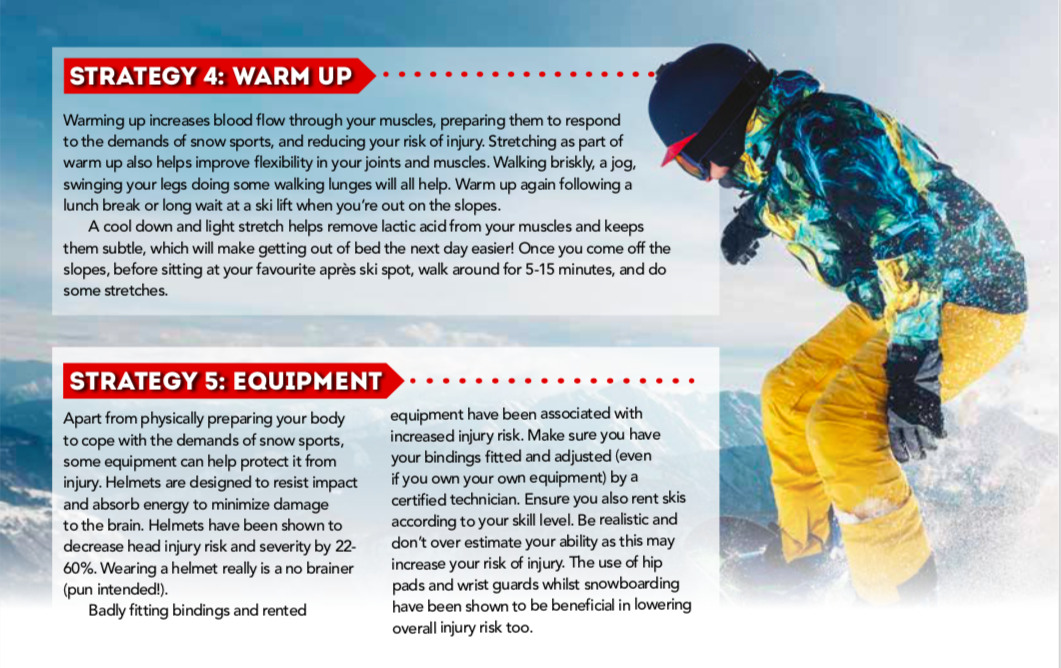 STRATEGY 6 – KNOW YOUR STUFF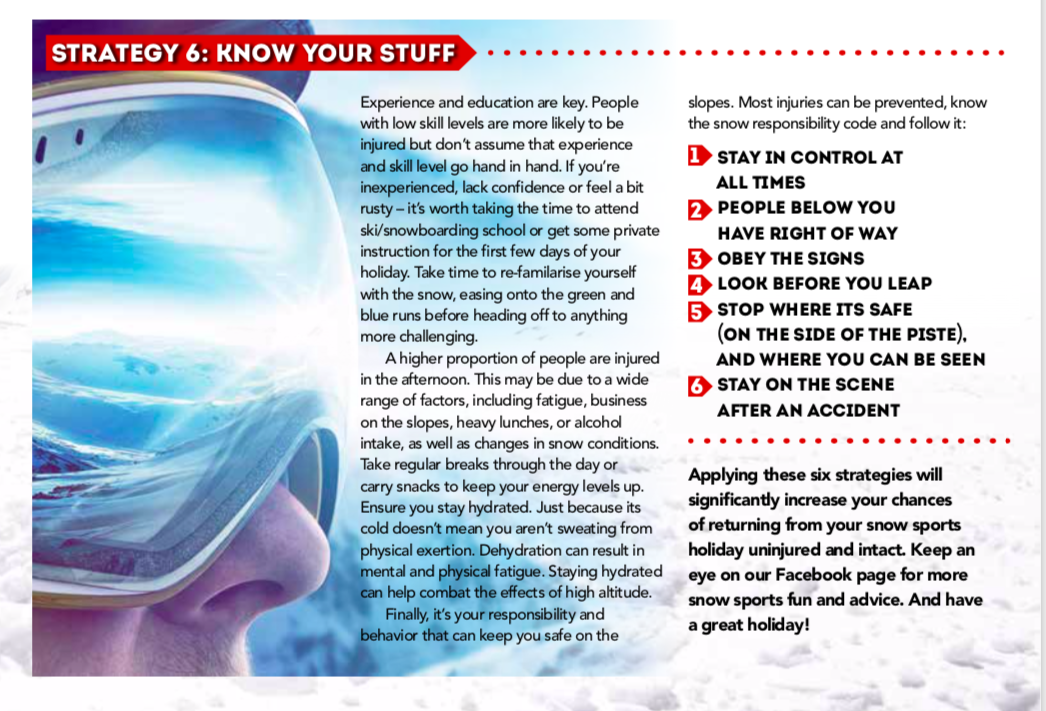 Here's more information on the Putney Clinic's sports injury clinic, or call the clinic on 020 8789 3881 to see how we may be able to help.